【nohu plaaster】DHS Secretary Alejandro Mayorkas parties with MSNBC honchos amid border crisis
Facebook
Twitter
Flipboard
Print
Email
close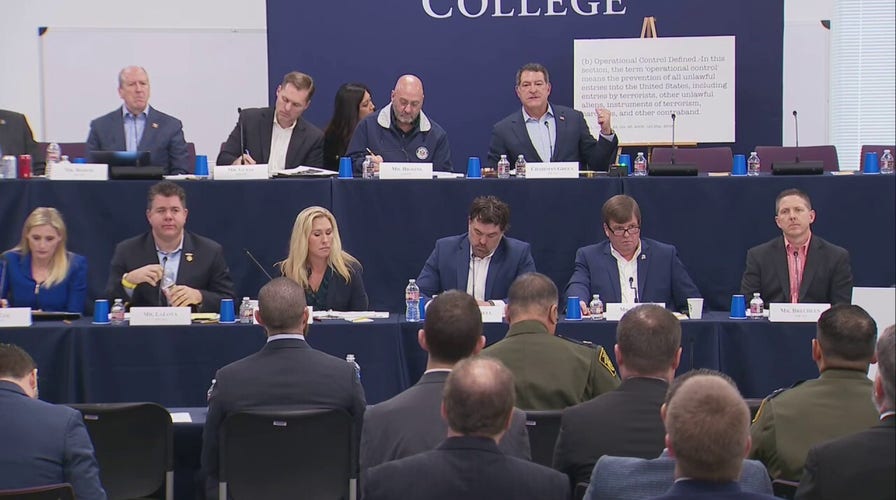 Video
Border Patrol chief says no operational control of the border
Border Patrol Chief Raul Ortiz says DHS does not have operational control of the southern border. 
Homeland Security Secretary Alejandro Mayorkas partied with MSNBC honchos Wednesday night at a swanky event for Jen Psaki's new show after one of his top deputies was in McAllen, Texas, declaring the situation along the southern border a "crisis."
Mayorkas, who was not invited to the House Homeland Security Committee hearing by the border, attended a posh dinner at Maydan, a Washington, D.C. hotspot, alongside guests including MSNBC president Rashida Jones and network mainstay Andrea Mitchell, according to Politico Playbook.
Psaki became a household name during her 16 months as President Biden's first press secretary and received gushing praise for her work in the mainstream press. After a war among left-leaning outlets for her services, she started her new gig as an MSNBC analyst last year and her new program "Inside" debuts this week.
Multiple Biden administration bigwigs also attended the event to celebrate Psaki, as well as liberal journalists like Jonathan Capehart and Kara Swisher.
BORDER PATROL CHIEF SAYS DHS DOESN'T HAVE OPERATIONAL CONTROL OF US BORDER
Hours before Mayorkas was hobnobbing over Middle Eastern cuisine, Border Patrol Chief Raul Ortiz attended the House Texas border hearing. At one point, Ortiz was asked by Chairman Mark Green about Mayorkas' prior claims last year that the Department of Homeland Security has operational control of the border.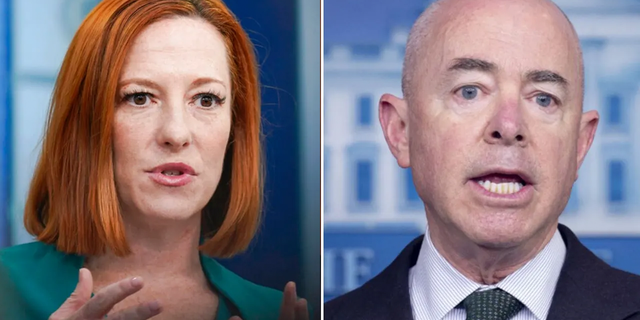 Jen Psaki dined with Homeland Security Secretary Alejandro Mayorkas at a party thrown by MSNBC to celebrate her new program.  (AP Photo/Carolyn Kaster)
Green asked, "Does DHS have operational control of our entire border?"
"No, sir," Ortiz responded.
Green held up a definition of operational control in the U.S. code as "the prevention of all unlawful entries into the United States, including entries by terrorists, other unlawful aliens, instruments of terrorism, narcotics and other contraband."
He then played video of Mayorkas telling Rep. Chip Roy, R-Texas, last year that DHS does have operational control of the border, and asked Ortiz if he thought Mayorkas was lying.
"About 10 years ago, we used operational control as a measuring stick of our effectiveness along the southwest border. My new strategy is geared towards mission advantage," Ortiz responded.
Green then again referred back to Mayorkas' remarks.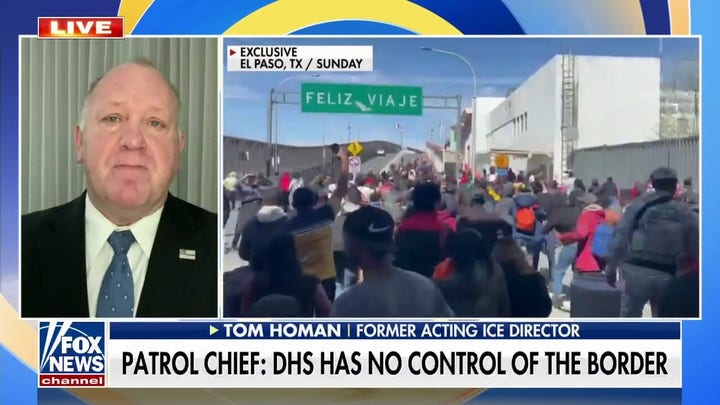 Video
"You heard the secretary, he said we have operational control," he said, before pointing to the definition. "That's the definition."
Ortiz responded: "Based upon the definition you have, sir, up there, no."
"We don't have operational control?" Green asked.
"No sir," Ortiz said.
EX-BIDEN PRESS SECRETARY JEN PSAKI WILL HOST WEEKLY MSNBC SHOW
The situation at the border is so worrisome that Ortiz used the word "crisis" – a phrase the administration has often rejected regarding the border – when describing the massive influx of migrants encountered at the border in recent years.
Mayorkas recently saidin an interview that the goal "is to achieve operational control of the border, to do everything that we can to support our personnel with the resources, the technology, the policies that really advance the security of the border, and do not come at the cost of the values of our country."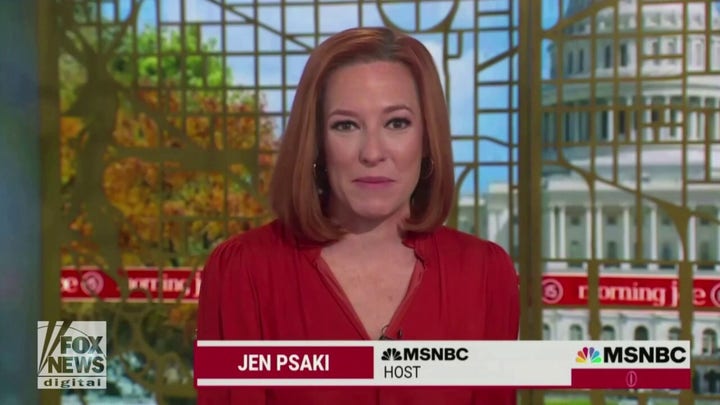 Video
The DHS did not immediately respond to a request for comment about Mayorkas attending the dinner.
CLICK HERE TO GET THE FOX NEWS APP
Fox News' Adam Shaw contributed to this report.