print
Thekèo bings đá NHL trade deadline is a time for contenders to improve themselves, pretenders to delude themselves and those with lost seasons to prepare for the future.
But there's one problem facing all of those teams, according to Brian Burke, and that's a math problem.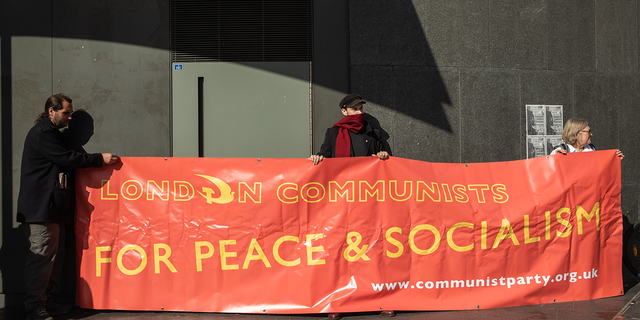 "I just checked again with the NHL, and they're still only giving out one Stanley Cup," said Burke, the longtime NHL general manager who's now the president of the Pittsburgh Penguins.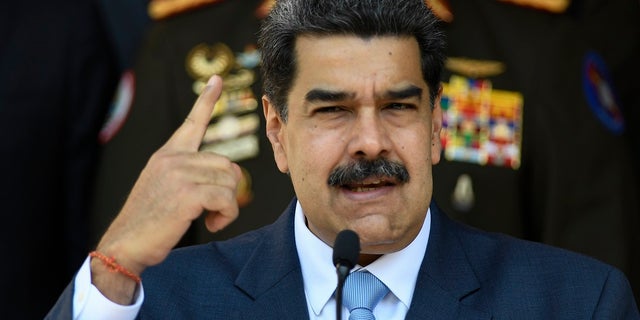 "That's the issue at the deadline. The math doesn't work. There's only one parade, but anywhere up to 18 teams will make themselves better in an effort to win a Cup or to win a round or whatever their goals are. So the math doesn't work and you overpay. More mistakes get made at the trade deadline than the rest of the year."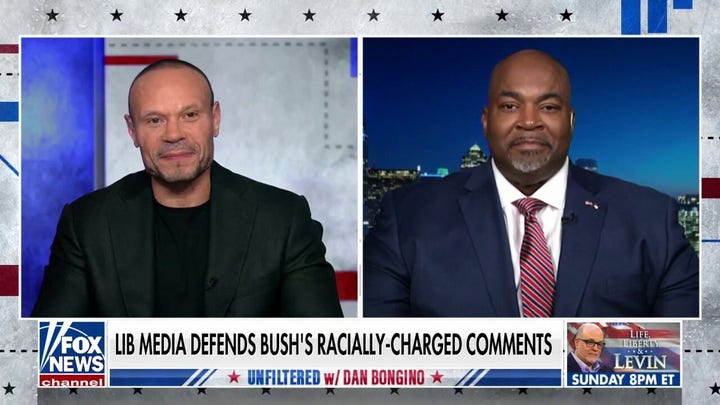 The key at the NHL trade deadline is to mitigate those errors. After speaking to Burke and others, here are 10 rules for front offices to follow at the deadline.

Stick to the plan
This is rule No. 1 according to the executives with whom we spoke. Burke, a Stanley Cup-winning GM, told me the three questions a team must ask itself before every deadline.
"What you want to accomplish at the deadline is a direct function of how close or how far away you are," he said. "So first question is how close are you? That'll determine how active you are."
Question No. 2: How specific are your needs? "If you need a third-line center, that's different than if you need a top-six forward," Burke said, which brings us to question No. 3: What do you have to offer to another club in order to fill those specific needs?
"What's the trade capital? What do you have to give? What picks have you already traded away?" he said. "Do you have good young players? Do you have other assets in the AHL?"
Editor's Picks
NHL trade tracker: Latest deals, rumors and grades12hESPN staff

Predictions for NHL trade deadline deals: Meier, Kane, Demko, more4dESPN staff

NHL trade grades: How did Maple Leafs do in adding McCabe, Lafferty?11hESPN staff
2 Related
Mike Futa was an assistant general manager who helped build Stanley Cup champions with the Los Angeles Kings. He said one of the biggest mistakes teams make at the deadline is not knowing when to turn that trade capital into something tangible.
"These guys kill me: The rankings tell you that you have the best prospects in the world and then they just keep getting all these prospects," said Futa, now an analyst with Sportsnet. "At what point do you look at your nuggets and say, 'Hey, they are good. But we're not winning anything.'"
One NHL source pointed to the Carolina Hurricanes as a team like that. Now, the Hurricanes win plenty ... but haven't won a championship round since 2006. They had the sixth best prospect pool for 2022-23 and the second-best pool for 2021-22, according to The Athletic. When do they aggressively deal some of those futures for the present?
"You can say Player X is going to be a stud five years from now," Futa said. "But if he can get you a piece for your core, you do it."
Sticking to the plan has become even more paramount during the recent years of a flat salary cap. There are some teams that map out their cap for four years. There are some that map it out for two years. Those projections went out the window during the pandemic, which is why you saw some teams dumping contracts by any means necessary.
There's still uncertainty about the cap. Executives still don't know how much it'll rise next season. One former NHL front office member told us that the uncertainty over Diamond Sports Group, which owns the broadcast rights to 42 U.S. pro sports teams, complicates the hockey-related revenue outlook too. Missed payments by Diamond Sports Group started a 30-day grace period that could be the prelude to a bankruptcy filing, according to The Associated Press.
These are all factors in shaping the plan and sticking to it.
---
Be honest in assessing what you are
As of Saturday, the Nashville Predators had an 18% chance of making the playoffs, per Money Puck. Without injured center Ryan Johansen -- who is out for the rest of the season following surgery -- and given the team's struggles this season, it's hard to imagine they would have mounted much of a Stanley Cup push. But there was still a chance they could have made the cut and earned the team additional revenue with playoff home games.
Instead, GM David Poile took a realistic assessment of his team this season and next season and traded forward Nino Niederreiter -- whom he signed last summer for two years -- for a second-round pick from the Winnipeg Jets.
Teams in Nashville's position don't always make the pivot to trading players at the deadline. Some delude themselves, and their fans, by continuing a futile push for the postseason.
"Some teams will try to win a playoff round. Some teams will try and change their placement in the playoffs," Burke said. "But it leads to overpayment and bad decisions."
Being honest about a team's chances is one step; being honest about the players on that team, and in the system, is just as important.
"Once you drafted a player, you kind of hand him off to the development team and it's up to them to evaluate what the ceiling is for that player that was drafted," Futa said. "You have to be careful about putting players in deals. There are so many stories of players that get away from you and become stars -- the Tage Thompson situation being the most recent."
Futa said the only way to honestly assess players is to ask the right questions of those in player personnel.
"You have to challenge your scouts. Ask the right questions," he said. "I don't think you'll ever see a general manager with his name on the Stanley Cup that's ever made unilateral decisions."
---
Quality over quantity
Listen to any trade deadline rumor chatter, and inevitably you'll hear about a team seeking "multiple pieces" for the player they're seeking to move. And why not? Several things for one thing is much more impressive than one thing for one thing. Anyone with an abacus can tell you that.
Alas, that's where some teams go wrong. One former NHL front office member told us that "if you're a seller, it has to be quality over quantity" as an unbreakable rule at the deadline.
The Timo Meier trade? Yeah, that's a rule violation. The San Jose Sharks received a bulk shipping order from the New Jersey Devils rather than one of their top prospects, to the chagrin of their fans.
A desire for quantity can sometimes come from a desire to impress the fan base with the girth of a deal. "The trade was one-for-one" has become synonymous with a disappointing return.
"Sometimes you're trying to make a statement in your market," Burke said. "Sometimes you're trying to say to your fans and season ticket holders, 'We're trying to get better.' Even though you might not be a contender."
That's not always the best approach at the deadline.
"You don't want to do things just to do things, to say you were active on deadline day," Minnesota Wild GM Bill Guerin said.
---
Get coaches to pump before the dump
Just like in marketing, perception can be reality in trade talks, which explains the time-honored tradition of the "pump and dump."
This crude turn of phrase originated in the world of financial scams. In the NHL, it defines when a team puts a player it's seeking to trade in a more advantageous place in the lineup to "pump" up their numbers. A bottom-pairing defenseman starts getting top-pairing minutes. A middling forward gets increased power-play time. The Boston Bruins were accused of the "pump and dump" last season with Erik Haula, before flipping him in what's become a lopsided offseason trade with the Devils for Pavel Zacha.
The NHL's top 10 players by position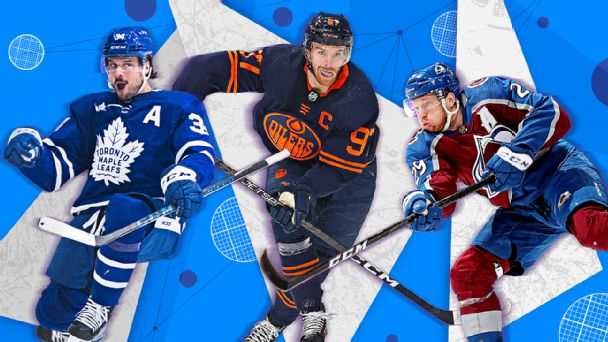 A panel of NHL players, coaches, GMs and other front-office personnel ranked the best players at each position:
• Goalies
• Defensemen
• Wingers
• Centers
There are two keys to the "pump and dump." The first is obvious: The player has to perform, or else you find yourself like the Anaheim Ducks do with John Klingberg. They signed him to a one-year deal to add a veteran to a young lineup and to flip him at the deadline. Unfortunately, his value has deflated like a punctured balloon during a down year.
The second key is buy-in: The coach has to agree to putting that player in a situation that might lead to better numbers but not always team success.
"The teams that are successful, the synergy between the coaching staff and the management team is off the charts," Futa said. "If you've got prospects that you believe in and you're trying to sell them to other teams, the coach has to play them. He's got to get them some games."
Take the Calgary Flames, for example. Forward Matthew Phillips was a leading scorer in the AHL who could have increased value at the trade deadline with a little spotlight on the main roster. He came up for two games in December, playing less than 10 minutes in both. He hasn't been seen since. Said Darryl Sutter in December: "There's a big difference between American League to the NHL in terms of production."
I heard the Flames would have liked a little more showcase time for Phillips. Alas, it's Sutter's lineup card.
---
Be judicious with first-round picks
One former NHL front office member has a trade deadline rule: If you're going to overpay for a player, that player needs to be a difference-maker.
"Don't trade first-round picks for bottom-six forwards or bottom-pair defensemen," the exec said. "Don't overpay for something now that will hamstring you later."
The Florida Panthers went all-in at the trade deadline last season, adding both Claude Giroux from the Flyers and Ben Chiarot from Montreal. They paid a first-round pick for the latter. At the time, it seemed like overpayment. Now, with the Panthers having a 38% chance of making the playoffs and the Canadiens owning their first-rounder in the Connor Bedard draft, it seems absolutely regrettable, especially when you consider that Chiarot was a pure rental who left for Detroit last summer.
"Trading a first-rounder for a rental? Avoid it like the plague, if you can," Burke said. "First-round picks make sense if you're getting a player with term left on his contract or if it's a decided upgrade. Otherwise it doesn't make a lot of sense."
---
'Hey, look at this shiny new thing'
Many negotiations begin with someone coming off the table.
I'm told that Toronto Maple Leafs GM Kyle Dubas has set the parameters on deals by immediately declaring University of Minnesota forward Matthew Knies off limits. While there was some speculation that the Kings might have to surrender either forward Quinton Byfield or defenseman Brandt Clarke in a trade for Jakob Chychrun, neither of those players was in play. If your conversation with New Jersey Devils GM Tom Fitzgerald mentions either defenseman Luke Hughes of the University of Michigan or 2022 No. 2 overall pick Simon Nemec, it's going to be a short conversation.
Sometimes, those declarations aren't drawn in concrete. Futa remembers when the Kings traded for Philadelphia Flyers center Mike Richards in 2011. From the start, the Flyers wanted 19-year-old center Brayden Schenn and 22-year-old winger Wayne Simmonds coming back the other way.
"I thought they were both on their way to becoming stars. So we tried to stickhandle around it, find another way," Futa said. "That's a tough one. You have to put your emotions on the shelf, because I saw those kids as my own kids. [Kings GM Dean Lombardi] said, 'We're trading your son,' when he made the deal. But I knew exactly what we were getting in Mike Richards."
Schenn and Simmonds became All-Star players, with careers spanning well over a decade. The Kings won two Stanley Cups with Richards.
---
Stop trading with the Colorado Avalanche
Seriously. Just stop. You're not going to win these trades. General manager Chris MacFarland is too smart. Their analytics department is too shrewd. Whether it was Alexandar Georgiev, Artturi Lehkonen, Josh Manson, Devon Toews (maybe the steal of the past five seasons) Nazem Kadri, Andre Burakovsky, Philipp Grubauer ... the Avalanche's winning percentage on trades rivals that of Bruins' goaltender Linus Ullmark this season.
Remember when the Senators acquired Matt Duchene, the Predators acquired Kyle Turris and the Avalanche eventually ended up with Sam Girard and Bowen Byram out of that deal?
Block their phone numbers. Spam filter their emails. Do it before you agree to trade your 25-year-old second-line center for a fifth-round pick, a bag of marbles and an autographed puck from Joe Sakic.
---
The 'rings in the room' cliché
The whole "veteran champion comes to new team and unlocks the potential they never knew they had" trope sounds like something out of a mid-1990s sports comedy, except instead of an NHL team it's a bunch of misfit kids and a dog that plays basketball.
I'm not sure when that cliché made its way to the NHL. Maybe when Mark Messier and his merry band of ex-Oilers ended a 54-year Stanley Cup drought for the Rangers. It's now an annual mandate at the trade deadline: Take someone who has won before, put him on a team that hasn't, and through competitive osmosis he'll help make them champions.
Many fans scoff at the concept. To the surprise of no one, the executives to whom we spoke embrace it. Futa said the premium on adding veteran leadership "100% exists" at the trade deadline.
"You hear all about playoff disappointments. Well, they can say, 'I wasn't here for that,'" Futa said. "It's not cocky. It's them saying, 'We're not going to let that happen.' And maybe that helps them start to believe."
That about sums up the Ryan O'Reilly trade. Sure, he can take defensive zone draws for Toronto and helps free up John Tavares, on and off the ice. But the reason Dubas made this trade is because O'Reilly has a Stanley Cup ring, a Conn Smythe Trophy and something other players in the Toronto locker room don't have: a playoff series victory over the Boston Bruins. It can be done!
---
Don't aim for fleecing
A few years ago, I chronicled the 20 most lopsided trade deadline moves in NHL history. No. 1 on the list was the 1996 trade that sent Penguins winger Markus Naslund to the Vancouver Canucks for Alek Stojanov. Naslund's ascendance wasn't predictable; Canucks GM Pat Quinn said Naslund "wasn't a very good player" at the time of the trade. Also unforeseen: The car accident that altered Stojanov's career path.
It wasn't a lopsided trade at the time. "Fleecings" mostly happen in hindsight, barring the occasional mistake made out of desperation. (I'd still love to know what David Poile's exact reaction was when the Capitals said "yes" to Filip Forsberg for Martin Erat in 2013.)
Burke told me that general managers are, for the most part, stand-up individuals. There isn't a lot of trickery or obfuscation. In the end, most trades are intended to be mutually beneficial. If they aren't, they probably aren't happening.
"It's really hard to fleece somebody," Futa said. "And you shouldn't be trying to do that anyway."
---
Finally, get ahead of it ... or wait until summer
For years, it was easy to predict the trade winds. There would be a few moves made in September during training camp. There would be one big move around November, perhaps borne of injury or early-season panic. Then things would get quiet until around mid-January, when a slow trickle of depth players would begin to flow from team to team. The spigot was opened wide in the weeks before the deadline.
Things started to change within the past decade. The Penguins acquired David Perron on Jan. 2, 2015. The blockbuster that saw the Columbus Blue Jackets send Ryan Johansen to the Predators for Seth Jones happened on Jan. 6, 2016. The Leafs' Jake Muzzin trade happened on Jan. 28, 2019. This season, it was the Bo Horvat trade, as the Islanders acquired the Canucks center on Jan. 30.
Top stories of the week from
Get exclusive access to more than 3,000 premium articles a year from top writers.
• New 2024 NBA mock draft »
• Best fits for top 50 NFL free agents »
• Most intriguing player on MLB teams »
More ESPN+ content »
The earlier the better, according to Burke. He likens the NHL trade deadline to the old "blue light special" at K-Mart, where a flashing blue light would indicate a short-term sale and shoppers would scramble to get it.
"All these carts start banging into each other. That's what the trade deadline is like when you get closer," he said. "So that's why I always try to get out ahead of it."
Things also calm down after the season, where rational minds and increased cap space make facilitating trades a bit easier. Sometimes that makes sense. Sometimes the best way to win the trade deadline is not to play the game.
But then one recalls Josh Manson, Artturi Lehkonen and Andrew Cogliano lifting the Cup for Colorado. Or Blake Coleman and Barclay Goodrow lifting two of them for Tampa Bay. About how a final puzzle piece or lineup insurance can make a difference in a championship push.
About how dabbling in the NHL trade deadline can very much be worth the risk -- as long as the rules are followed.

Jersey Foul of the week
From Tampa:
This moment when 10-year-old Keivonn Woodard showed Washington Capitals star Alex Ovechkin how to say his own nickname using American sign language was really touching. Woodard, who is an actor on HBO's "The Last of Us," plays for the Bowie Hockey Club under-10 team in Maryland. The Capitals granted the Bowie Hockey Club $10,000 earlier this year, with a portion of that money used to support Woodard by providing an ASL interpreter on the ice and special equipment during games. More on this moment here.
---
Winners and losers of the week
Winner: Linus Ullmark
With his goal on Saturday night, Ullmark has a chance to make NHL history: No goalie has scored a goal and won the Vezina Trophy in the same season. Take that, Brodeur!
Loser: 13 other NHL players
Ullmark now has more goals than 13 NHL players this season who have appeared in the same number of games, including Brian Dumoulin, Justin Braun and Troy Stecher. And before you go, "Hey, those are defensive players who aren't expected to score," please recall they're being outscored by a goaltender.
Winner: Steve Yzerman
The Detroit Red Wings general manager went on a free agent spending spree last summer in the hopes of giving his young team relevance during a playoff race. The Yzerplan had its skeptics for most of their middling season. Now, they're in the thick of it. Trust the process.
Loser: Doug Armstrong
The afterglow of the Ryan O'Reilly and Vladimir Tarasenko trades -- in which the Blues did well -- was replaced by dissention in St. Louis, where 23-year-old Alexey Toropchenko called out the effort of his teammates, and coach Craig Berube backed him up. Armstrong was forced to address it with pablum like, "Today is the first day of the next decade." Tough pivot.
Winner: Craig Anderson
The ageless wonder remains both ageless and a wonder. Anderson, 41, set a new NHL record last week in stopping 53 of 54 shots against the Panthers, becoming the oldest goalie in NHL history to have a 50-save game.
Loser: Craig Smith
One minute you're playing 10:15 per game with the Bruins, chasing your first Stanley Cup win. The next minute, you're three points out of the wild-card race with the Capitals. Such is the NHL trade deadline.
---
Puck headlines
What the analytics are really telling us about Patrick Kane. "Without giving away my opinion on Kane's effectiveness just yet, I'll just say that he's been one of those weird edge cases for statistically-oriented analysts his entire career. Kane might be the ideal case study for slicing the pie -- the information we gather -- in a different way."

Looking at Andrei Vasilevskiy's Vezina Trophy case. Amazing to think he might not even be a finalist this season.

Inside Mark Giordano's push for an NHL record: the most blocked shots since the league started tabulating them.

Our friends Kathryn Tappen and Dominic Moore have a new NHL YouTube show called "NHL Mash-Up" that promises positive news, highlights and puppies.

Ken Campbell speaks with the G.O.A.T. Dominik Hasek about representing the Czech Republic at the Nagano Olympics: "I thought it may be the last time I ever have a chance to represent the Czech Republic in the biggest tournament in the world. I was dreaming about this tournament since the summer of '97. I really thought it was the last time I can have a chance to do something good for the Czech Republic."

The PWHPA has taken a big step toward creating a new women's hockey league later this year.
Watch The Drop
Our All Things David Pastrnak episode, including his MVP chances and which winger could challenge him for best in the NHL.